@MarkKnudson41
Strike One: How important is this NFL Draft for the Denver Broncos?
At this moment, the Broncos fall into a specific category. They aren't a perennial contender, coming off three straight losing seasons…and they aren't in full scale rebuild, either, having won four of their last five games, finishing second in the AFC West and finally possessing a young quarterback to build around. Entering 2020, Denver is in the middle category – that sort of, "tweener" position as a team.
For tweeners, a good draft can catapult you into the play-off race, while a bad one can set you back toward rebuild mode. In fact, for tweeners, the draft is actually more important (for the upcoming season) than it is for the other two groups. For example, no one expects presumptive first pick Joe Borrow to lead Cincinnati to the play-offs next season. The Bengals are further away than that. And when was the last time anyone said, "this draft is crucial for the New England Patriots?"
So ya, this draft is pretty darned important for the Broncos…and all the other teams residing in that gray area between rebuilding and contending.
Under John Elway's leadership, Denver drafts have been…just okay. They all look great at the time, and most seem to get rave reviews, but looking back, there have been more misses than hits. (Of course, you can say that about almost every team in the NFL.)
Elway has leaned to the defensive side of the ball twice as often in his nine seasons running the team. Six of his nine top picks, including Derek Wolfe (who was drafted with Denver's first selection but in the second round) have been defenders. Von Miller ('11) is a superstar. Wolfe ('12) was outstanding for the Broncos. Bradley Chubb ('18) has a chance to be great. The others? Sly Williams ('13), Shane Ray ('14) and Bradley Roby ('15)? Not so much. Paxton Lynch in 2016? We won't go there. And with the jury still out on Noah Fant ('19) and to be fair, Garett Bolles ('17) as well, the top-pick track record isn't anything to brag about.
What Denver CAN boast about during the Elway era is later round picks and undrafted free agent signings. UFA Chris Harris Jr. will be in the Ring of Fame one day, and Shaq Barrett is now one of the top edge rushers in the NFL (unfortunately for Tampa Bay.) And Phillip Lindsay has already been to the Pro Bowl as well.
All the acquisitions matter in shaping a roster. Elway and company are now in a place where specific needs must be filled. Regardless if they find a gem in the first round or the seventh – or if they sign one as an UFA – they MUST address the lack of talent along the offensive line. This is the team's weakest link. They need another cornerback (or two) and of course, more at wide receiver, where most draftniks think they will use their first-round selection.
As it stands, the odds are against a first-round Elway draft pick making it big. Of his nine top selections, only Miller has made the Pro Bowl as an initial selection. But that doesn't mean the draft process can't be successful. Later round picks, like safety Justin Simmons (3rd round, 2016) and free agents like Lindsay are just as important to the roster building as the guy whose name is called first.
Wherever (and whenever) they come from, the Broncos need this next group of incoming players to have an immediate impact. The rebuild is over.
Strike Two: The non-health related victims of the COVID-19 pandemic continue to pile up. Add the XFL to the growing list that already includes the 2020 versions of March Madness, the College World Series, The British Open, Wimbledon and more. The XFL is the first league to announce they are ceasing operations all together because of the sports shutdown.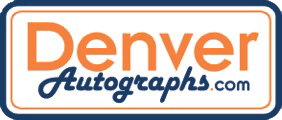 The upstart spring professional football league was going strong when the sports shutdown happened five games into their inaugural season. After initially saying they'd be back in 2021, the league administrators changed course, filed for bankruptcy protections, and the XFL is now up for sale, lock, stock and barrel.
So…is XFL owner/founder Vince McMahon's latest attempt at an alternative professional football league one-and-done?
Could be. Depends on who sees value in the league enough to become the new owner/operator.
Let's assume that McMahon's business model (free from the influence of coronavirus) is sound and shows how the league can turn a profit. With the wrestling mogul's business success, it'd be hard to imagine that he'd buy into anything that wasn't going to make money, right?
So if that's the case, there IS a perfect buyer…even now…even in the midst of the pandemic.
The National Football League.
There it is Roger Goodell: Your ready-made talent development AND money-making operation. Football almost year 'round. Think of the possibilities.
NBA commissioner Adam Silver has seen the light. He's reached the conclusion that his league needs to stop depending on the college game to churn out pro prospects and start developing players themselves. The NBA G-League is now accepting some high school prospects who want a paycheck and not a college education. There's no doubt that there are football players who feel the exact same way and would do the exact same thing if given the option.
A rebooted version of the XFL could allow them to do all that. The developmental league could be stocked not just with players who were among the final cuts during the last NFL pre-season, but also with some five-star high school prospects who want to start their pro careers immediately rather than becoming college students.
Have this happen and the allure of watching the XFL would jump dramatically, especially if NFL teams could draft high school standouts and place them on an XFL rosters and watch them develop for the future. Your team didn't make the play-offs? Just wait until the Super Bowl is over and you can go right back to cheering for your guys. The TV ratings would be fantastic.
The NFL could staff teams with coaches of their choosing, develop players at the pace they desire, and have teams advancing players to the "big league" roster who had proven their worth, at least to some extent, and weren't just projections to be on an NFL roster.
The NFL has an opportunity to take over a ready made operation that could give them an on-field product to promote and sell almost year 'round as a way to develop talent – specifically quarterbacks – who best fit the NFL game. They have a chance to monopolize football like never before.
The XFL bankruptcy proceedings reportedly have a sale date of July 15th. It will be fascinating to see if anyone – including the NFL – is willing to get back into the spring football business.
Strike Three: We're still living through that dreaded "down time" in sports. So it's time for another list…this one focused on the Colorado Rockies.
If you had to put together an all-time Colorado Rockies starting nine, who'd be on it?
Like the all-time Denver Nuggets starting five list from a couple weeks back, its not all stats and highlight reels. This starting nine needs to have synergy. Be a winning unit. Produce the desired results = victories.
So here goes. The all-time Colorado Rockies starting nine…
Catcher: Still the hardest spot to select, and not because of an abundance of candidates. The Rockies have still never drafted and developed a standout/All-Star catcher. Not one in their first three decades of existence. It's fluky, really, because they have produced multiple All-Stars at every other position, including starting pitcher.
The best candidate to be the starting catcher for the Colorado Rockies? Even though he was only here for part of one (play-off) season, Jonathan Lucroy would be the choice. If you had to win a series against the all-time Arizona Diamondbacks, for example, Lucroy would be the best combination of offense, defense and purple pinstripes you could put back behind the dish.
1st Base: Difficult for the opposite reason. Great players and batting champions like Justin Morneau and Andres Galarraga have manned this post for the Rockies. But clearly, you'd want Todd Helton, elite batsman and standout defender, playing first.
2nd Base: There have been a few underrated players at this spot for the Rockies. Remember, Eric Young was a second baseman. But none have accomplished what DJ LeMahieu has, and none have been better team player.
Shortstop: You might have forgotten how outstanding Walt Weiss was as a player. And you might think Trevor Story is an MVP candidate now every season (he is.) But if you had to pick the best combo of glove, bat, arm and drive to win, Troy Tulowitzki is the choice. Very narrowly over Story.
3rd Base: With all due respect to the fantastic Vinny Castilla, this is easy. Nolan. Next question.
Left Field: This is a very tough call. Maybe the toughest of all. How can you not pick Dante Bichette? How can you not pick Matt Holiday? Because you have to pick Carlos Gonzalez, don't you?
Center Field: It takes a special player to excel on offense AND defense is the vast expanse of Coors Field. If you've never stood out there, you can't really comprehend how enormous that space is. Remember, you could pick up Fenway Park and drop it inside Coors Field. Just sayin.
Some incredible athletes have spent time out there. Dexter Fowler was terrific with the glove. Preston Wilson was outstanding. Charlie Blackmon is an elite hitter but was never a good defensive player. The guy who fills both needs the best was Ellis Burks. Great combination of speed, power, arm. He had it all.
Right Field: Again, pretty easy. Larry Walker, HoF.
Starting pitcher: Hmm. Pedro Astacio did good things here. Jorge de la Rosa is the most effective pitcher ever at Coors Field. Jon Gray and Kyle Freeland have had sensational seasons. Mike Hampton and Shawn Chacon were All-Stars.
It's a tough call, but for a short period of time, none of them dominated – at Coors and on the road – like Ubaldo Jimenez. Only no-hitter in franchise history, and if Clint Barmes doesn't drop a pop up behind second base, Ubaldo is the first and thus far only 20-game winner in a Rockies uniform. Too bad it couldn't last longer. Regardless, Ubaldo gets the nod.
So, here's how our all-time Rockies batting order would look: (And yes, I'm aware how silly it looks to have Tulo batting 7th. Nice problem to have, huh?)
Gonzalez, LF
LeMahieu, 2B
Arenado, 3B
Walker, RF
Helton, 1B
Burks, CF
Tulowitzki, SS
Lucroy, C
Jimenez, P
Your turn, Diamondbacks.