By @MarkKnudson41
The exit was clumsy, as was everything that led up to it. That the Colorado Rockies had to trade their future Hall of Fame third baseman prior to last season remains a black mark on their ledger – a dark day for the organization and everyone associated with it.
COVID made it inevitable that the Rockies trade the guy they'd committed $260 million to over eight years. An organization that's founded on fiscal responsibility simply overstepped when they made that enormous financial commitment. They couldn't afford it, long – or even short, term. The pandemic shortened season cemented that.
Of course the trade that was finally made in February of this year was universally panned, as it should have been. The Rockies got a fraction of what they should have received back for a future Hall of Fame player in his prime. Austin Gomber proved to be a nice addition to the pitching staff. But in exchange for Arenado, the Rockies should have received most of the St. Louis Cardinals talented bullpen back in return.
The public and national media backlash that the trade brought with it may have sealed the fate of former Rockies General Manager Jeff Bridich, who's public feuding with his best player became the impetus for a deal. Now they're both gone.
For his part, Arenado had spent a lot of time fussing and complaining about the organization's lack of commitment. He rightfully expected the team that had made two straight play-off appearances in 2017 and 2018 – but fallen short of the World Series – to make substantive improvements to the roster to try to take the next step. Instead, he watched them break apart, eventually returning to also-ran status by the time the pandemic shortened 2020 season ended.
Because of that, he wanted out.
The Rockies – who lost (as every club did) a reported $100 million in 2020 obliged, if only out of financial fear. While publicly saying they feared Nolan would opt out of his mega contract after the 2021 season (which he didn't) the reality was they feared he wouldn't opt out…and they couldn't afford what remained on his contract – and his unhappiness – any longer.
So Nolan became a Cardinal. A very wealthy Cardinal…thanks to the Rockies.
Divorces are never easy, but they can be amicable, especially if the two sides both get what they want after the split. The Rockies got Nolan's huge contract off their books, slightly easing the pain of their pandemic losses. They got one good pitcher and a solid third base prospect in Elehuris Montero (plus three other lower ranked prospects) back. It's not enough in the eyes of most, but the Rockies seem okay with it.
Nolan got a lot more. He was sent to a contender and made his third post season appearance for a club that is unquestionably committed to winning the World Series – which they've done 11 times before – most recently in 2011. He's playing in arguably the best "baseball city" in the big leagues in front of adoring crowds who are almost all present to watch and cheer for the home team. He won his ninth consecutive Gold Glove and fifth consecutive Platinum Glove and had another monster season at the plate. In doing so, he's helping to eradicate the lingering nonsense about how much Coors Field has to do with a hitter's success.
And just as importantly, Arenado has a contract that will pay him another $179 mil for the next six years to play for an annual contender. Had he remained a Rockie in 2021 and then elected to "opt out" of the remaining years of his deal, he would have landed in a very crowded free agent market that will be heavily impacted by the current Collective Bargaining negotiations. As great a player as the 30-year-old Arenado is, there's virtually zero chance he would have gotten anything close to the deal he signed with Colorado and which St. Louis has to honor. Kris Bryant, a former MVP and contemporary of Nolan's, is hitting this free agent market at age 29, looking for a multi-year deal and a realistic payday of about $25/mil per season. That's about $10 mil less than Arenado's getting.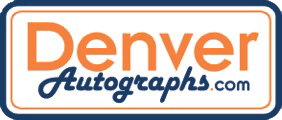 So in short, Arenado, at age 30, already has a better contract than any free agent his age is going to get to sign this winter. He's healthy and playing for a contender and remains on a path to Cooperstown.
Next August, when the Cardinals come to town to play the Rockies, it's Nolan that should be giving the Rockies organization a standing ovation.
Be sure to catch "The Park Adjusted Rockies Podcast" with Mark Knudson and Manny Randhawa available where you find all your favorite podcasts.