@MarkKnudson41
This is the second in a series of looks at position battles for the Colorado Rockies in 2023 spring training.
The stated priority following last season's last place finish was for the Colorado Rockies to look to the free agent market to find a standout, lefthanded hitting centerfielder to add to the mix of youngsters who are projected to dot the everyday lineup.
There were several on the market: Brandon Nimmo (a product of Cheyenne, Wyoming who grew up a Rockies fan), Cody Bellinger, Andrew Benintendi and a few others.
None ended up in Colorado.
The solution was – and still is for now at least – from within the organization.
Everyone in the Rockies front office knew – and knows – that young prospect phenom Zac Veen – who's more of a corner outfield prospect but likely could play center if necessary – isn't ready. While shortstop Ezeqiel Tovar earned his late season promotion last year following a .313/13/47 campaign in 66 games at Double A, followed by a short but impressive stint at Triple A Albuquerque, Veen has yet to conquer Double A pitching. He did open eyes last fall in the Arizona Fall League (.333 with just eight strikeouts in 99 at bats) where he was selected the league's best player, but that could not totally mask the fact that his 34 games stint at Double A Hartford last year didn't go very well: A.177 batting average with one homer and seven runs batted in… and 42 strikeouts.
Veen will almost certainly start the season back at Hartford with the hopes that he can earn a promotion to Albuquerque sooner rather than later on his way to a late season call up, just like Tovar. That's the plan, anyway.
So for now, the Rockies are right back where they were a season ago – searching for someone who can produce big numbers offensively while patrolling the vast expanse of centerfield at Coors like a Gold Glover.
Those guys are rare. Really rare.
Nimmo or Bellinger would have fit the bill perfectly. But does the incumbent, Yonathan Daza?
Almost by default, Daza will probably be the guy in center when the season opens. He's a solid defender who can play any of the outfield spots, but the righthanded hitter has hit just four homers in three seasons. He did hit .301 last year in part-time action, and his career batting average is a respectable .282 over three big league seasons. Guys who lack power at the plate typically make up for it in other ways, but Daza has just a single stolen base in four career attempts, so he's not a base stealing threat, either. He's a good fit defensively, but he's far from the offensive threat the team needs from the position.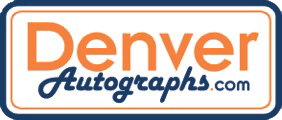 The other strong internal candidate for the gig, Randall Grichuk, underwent surgery for a bilateral sports hernia before Spring Training even started. He's projected to be back doing baseball stuff around the start of the season, but won't immediately be ready for big league action. He'll have to rehab first.
Could the farm system produce someone? Brenton Doyle – a right fielder – hit 26 home runs at Triple A last season, giving him an even 50 round trippers in his three seasons in the minor leagues. He also have a respectable .282 career minor league average and is having a nice start to spring training this year.
But he's not a true centerfielder.
Neither are Michael Toglia, Sean Bouchard or Nolan Jones. All are guys the big league team will use this season, but not likely in centerfield.
The Rockies have decent depth among corner outfielders, even with Grichuk being on the injured list. That's not the case for the most taxing position in the outfield. Maybe the Rockies break with tradition and look to the trade market for a centerfielder? If they don't, Daza's glove will do fine in center. His bat, however? Not so much.