@MarkKnudson41
This is the third in a series of looks at position battles for the Colorado Rockies in 2023 spring training.
Not too long ago the Colorado Rockies had a cornerstone at the hot corner. A future Hall of Famer to build around.
Then they didn't.
Having Nolan Arenado at third base was just like having Pat Mahomes as your quarterback. It was the position of least concern going into any season. It's not "any season" around here anymore, and hasn't been since Arenado was shipped to St. Louis before the 2021 season. Third base has become a question mark.
It's not because Ryan McMahon wasn't a solid replacement. He was…in fact he was a finalist when Arenado won his eighth consecutive Gold Glove in 2021. McMahon isn't quite Arenado in the field, and isn't close to his former teammate at the plate, but he was capable. Now he's on the move as well.
All indications are that McMahon will move over to second base this season, replacing another Gold Glover, Brendan Rodgers, who was lost for the season to another shoulder injury. The snake-bit Rodgers looked poised to reach his considerable potential this year, but he'll miss still more time to another injury. Meanwhile, with McMahon moving over to second, third base becomes a question mark once again.
There are plenty of candidates. Start with one of the players the Rockies got back in return for Arenado, Elehuris Montero. A powerful right handed hitter, Montero has promise, but he's got to cut down on his strikeouts. As a rookie he punched out 60 times in 53 games that included 185 plate appearances. He did hit six homers and drive in 20 runs…but hit only .233.
All those numbers have to improve.
He'll be pushed by newcomers Nolan Jones and Mike Moustakas, the latter signing coming after the injury to Rodgers.
Jones comes over from Cleveland, where he hit .244 in 28 games with the Guardians. He's still considered a rookie/prospect, so he may have to bide his time while the more veteran players get the first shot at starting. It might give some Rockies fans goose bumps to have another Nolan at the hot corner…
Moustakas is a former three-time All-Star who was last with Cincinnati, where his best batting average was .230 in 2020. He's got 12 seasons under his belt and more than 200 career home runs. He was without a team after getting let go by the Reds, but brings another veteran presence to the infield…if he's got anything left in the tank, that is. The roster lists him as a DH, for whatever that's worth.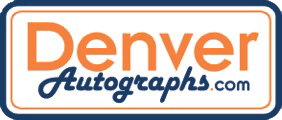 Harold Castro has opened some eyes in camp, and Alan Trejo, currently participating in the World Baseball Classic, could play third in a pinch, too.
But none of them are Arenado…or even McMahon.
All would be good in Rockies land if McMahon could stay at third, but unless someone else steps up and displays everyday skills at second base, that's not likely. Colorado will already have a rookie at shortstop in Ezequiel Tovar, so having a veteran at second base makes sense.
Even if moving that veteran makes a once rock solid position a question mark once again.