@MarkKnudson41
Eleven votes. 11.
That's how many votes former Rockies great Todd Helton fell short in what was his fifth attempt at being voted into Baseball's Hall of Fame. Out of the roughly 400 or so voters – several of whom decided to return blank ballots to draw attention to themselves – Helton needed 11 more members of the Baseball Writer's Association of America to do their homework, look at the obvious credentials, and put a checkmark next to his name. (You wonder if he was tempted to place a "perfect" phone call to the Hall asking them to "find me 12 more votes?" Nah.)
Wait 'till next year.
That's what optimistic Helton boosters are saying. They're buoyed by the fact that Helton gained an amazing 20% points this season, and is trending toward getting in next year. Players don't often get that kind of bump in one year, and if they do it's almost always followed by another boost the following cycle that gets them over the necessary 75% hump.
That depends of course on the BBWAA. Will they be adding enough new voters (you have to wait 10 years after joining the organization before you're eligible to vote, so new voters are coming into the picture every cycle) who are educated on advanced analytical statistics? Will they be purging enough old curmudgeons who are entrenched with the anti-Coors Field bias – which has long been disproven – who no longer even cover baseball? Will some of the sanctimonious voters remaining come down off their high horses and admit that they should have been voting for Helton all along?
Stay tuned.
Admittedly, it does look good for Helton for 2024. But that doesn't mean the system isn't still broken.
The current (now very outdated) system adopted by the Hall of Fame was put in place in the 1930's. Back then the baseball writers – who covered their teams only – were really the only group available to serve as a voting bloc. Remember, television did not exist yet. There was no national baseball media. Radio guys – just a handful of them back then – only broadcast games for their teams on local radio. So the voting system made sense. Then.
It does not make sense any longer.
The voting system needs to updated. ASAP.
To start with, get rid of the ridiculous character clause, which cannot be evenly applied. For example, there are plenty of current members of the Hall who used performance enhancing substances like amphetamines back in the day, and now that MLB is in bed with the sports betting industry, the continuing ban on Pete Rose looks highly hypocritical. Candidacy should be strictly tied to on-field performance.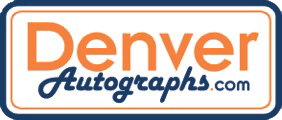 Make adjustments like these and then envision a different kind of voting set up, which more closely mirrors what the Pro Football Hall of Fame does. A system that does not give a significant weighted advantage to a voting bloc with an east coast bias.
What if the Hall had each localized chapter of the BBWAA get together each November, sifted through candidates, and after deliberation amongst themselves put forth three candidates each for consideration. They could be older or new candidates. The Rocky Mountain chapter would of course put up Helton, along with maybe Dale Murphy – a Rockie for a very brief time back in 1993 – and perhaps Matt Holiday (eligible next year.)
So after all 30 chapters put forth their nominations – and do so with an audio/video presentation that displays all the qualifications for each candidate – these 90 candidates (and undoubtedly there will be some overlap. Atlanta for example would continue to put Murphy forward for consideration) are narrowed down to an even dozen by a 13-person select committee made up of a cross section of national media (we now have an entire TV network made of up baseball experts who do nothing but cover the sport all year 'round) former baseball executives and select members/former players already in Cooperstown.
Presentations on behalf of each candidate would be made once again, and the select committee would then determine who gets inducted. Some years it could be four, some years six…but never would baseball be faced with another embarrassing year in which none of the many worthy candidates got enough votes to satisfy the nose-in-the-air members of the BBWAA.
Former players like Murphy, Keith Hernandez, Don Mattingly, Kenny Lofton and others would get a fair shake. Guys like Helton, Billy Wagner and Andruw Jones would as well. But until the system is updated, ridiculous snubs are going to continue to be the rule, rather than the exception.