@MarkKnudson41
Since their inception more than 30 years ago, the Colorado Rockies franchise has done one thing as well as any team in Major League Baseball. They've avoided salary arbitration hearings with all but four of their arbitration eligible players. Four.
That might not seem like a big deal, but it kind of is. Arbitration hearings became a thing prior to the 1974 season so that salary disputes between teams and players could be resolved more easily. It's done that, and it's contributed greatly to the growth of players' salaries. But on the bad side, like any other court case, it requires the two sides to bad mouth each other and can create hard feelings.
In fact, the very first case, pitcher Dick Woodson against the Minnesota Twins in February of 1974 resulted in Woodson winning a $30,000 salary instead of the $23,000 he was offered by Twins owner Calvin Griffith. Even though he won, Woodson was very unhappy after listening to Griffith bad mouth him during the hearing. Griffith was so PO'd that he lost he vowed to trade the pitcher, which he did a month into the season.
Maybe nobody won that one.
Unhappy employees is something most savvy businesspeople try to avoid.
In a typical off season, MLB teams like the Rockies will have as many as a dozen arbitration eligible players on their rosters over the winter. Most of the time the team and the player's agent will settle "out of court" as it were. But if they aren't able to come to an agreement somewhere in the middle (or decide on a multi-year deal instead) an independent arbitrator will decide which salary figure is the most fair and set that in stone…and someone's feelings get hurt.
The MLB Player's Union relishes the rule that allows players with three years of service time (plus some so-called "super twos" that may be short of that three years' time but are among the top 22% of MLB players in "cumulative playing time" the prior season) to take their salary demands to an independent arbitrator. Like any court case, the verdict establishes "precedent." In this case, it sets a salary (low) bar for other players in similar situations for the future.
But the players themselves as individuals are none to pleased to have to actually go all the way to the hearing. They have to sit there and listen to their employer list off a string of reasons they aren't worth what they're asking for. Hearings like that can't possibly not cause bad feelings.
For the Rockies to have only gone to arbitration hearings four times is really pretty remarkable. The last time was catcher Tony Wolters prior to what became the COVID-shortened season of 2020. Before that, catcher Wilin Rosario lost his case to the Rockies before the 2015 season.
This year, the team was looking at five cases…but got all five settled early, well before spring training will start. That's something General Manager Bill Schmidt understands could be a benefit, especially to young players.
"At this time, you'd like the guys focused on coming to Spring Training and not worried about other stuff, like a contract," Schmidt told MLB.com. "In that situation, they're free of mind. Just focus and play."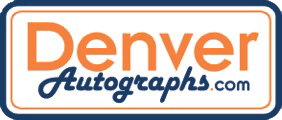 Being good to their employees has been a staple of the Monfort business plan from the beginning. The late great Keli McGregor once told me that the worst day he ever had on the job at 20th and Blake was the day he had to tell the team's front office employees that they were going to have to start contributing to their own company health insurance plan.
Fans may shrug and note that this feel good approach hasn't done much to improve the team's results in the win-loss column, which is true. But just imagine if Monfort acted like the late Calvin Griffith, and tried to squeeze every player in salary negotiations? What hasn't been great could have turned out a whole lot worse.