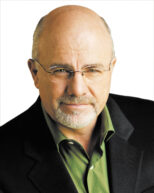 Show Times
Timezone
:
MDT
[UTC-6]
Mon:
Tue:
Wed:
Thu:
Fri:
Sat:
About the Show
Jump to:
Real talk about life and money from America's trusted money expert!
Dave Ramsey is a personal money management expert, popular radio personality and the author of three New York Times bestsellers – The Total Money Makeover, Financial Peace Revisited and More Than Enough.
Ramsey knows first-hand what financial peace means in his own life, having lived living a true rags-to-riches to rags-to-riches story.
By age 26, he had established a $4,000,000 real estate portfolio, only to lose it by age 30.
He has since rebuilt his financial life and now devotes himself full-time to helping ordinary people understand the forces behind their financial distress and how to set things right – financially, emotionally and spiritually.